This article is about self-publishing on Amazon using free low content book interiors for KDP. Low content books can be notebooks, journals, or a simple drawing book.
---
If you're looking for low content book interiors for KDP, there are a variety of sources you can choose from. Some require a certain fee and some can provide you with amazing KPD interiors at no charge at all.
For those of you who are new to KDP, let me give you a brief overview.
What is Amazon KDP?
Amazon Kindle Direct Publishing (KDP) is Amazon's self-publishing platform. What you can publish are:
Paperbacks

Traditional books: These are your usual books that get so much dust on your bookshelves. Seriously, your fiction or nonfiction books such as thriller or romance novels you've written fall into this category.
Low Content Books: These are physical paperbacks with a low density of words or content inside. It can have lines (notebooks) or boxes (comics) or you could get creative by adding nice fonts or unicorn graphics. Examples of low content books are Notebooks, Journals, or Coloring books.

Kindle eBooks

Any paperbacks that are eligible for digital reading
On a personal level, let me tell you my story. When I learned about Amazon KDP, I really felt like a thorn plucked from my mom brain. I've been blogging for a few months now and the income has been low and slow. Being a stay-at-home mom to my two young beautiful kids is a challenge itself. Deciding to enter into blogging is another challenge. It is so hard to find time to blog as a SAHM.
Between blogging and spending time with my kids, I will always choose the latter whenever the blogging tasks just get so overwhelming. But with KDP, the need for traffic becomes less demanding as your product sits on Amazon, the highest traffic online eCommerce site on the planet. After one month of uploading my first KDP low content book, I made $64.10. Yes, I did. When time permits, I will post an article on how it happened.
If you want to learn more about Amazon KDP low content books, read this article: How to Make Money Selling Low Content Books on Amazon KDP.
Free low content book interiors for Amazon KDP
Here are the sources for free low content book interiors you can use for KDP:
With BookBolt.io, you can start with a 3-day trial to access and test all their features yourself. BookBolt is a subscription-based platform that comes with powerful features such as:
Interior Wizard
Keyword Research
Product Search
KDP Category Finder ( free by default)
By default, their website provides a free interior template wizard. Even without giving your email or the need to register, you can use get free low content book interiors using their tool.
Get 20% off BookBolt. Use my coupon mombrain20
It is case sensitive so type it as shown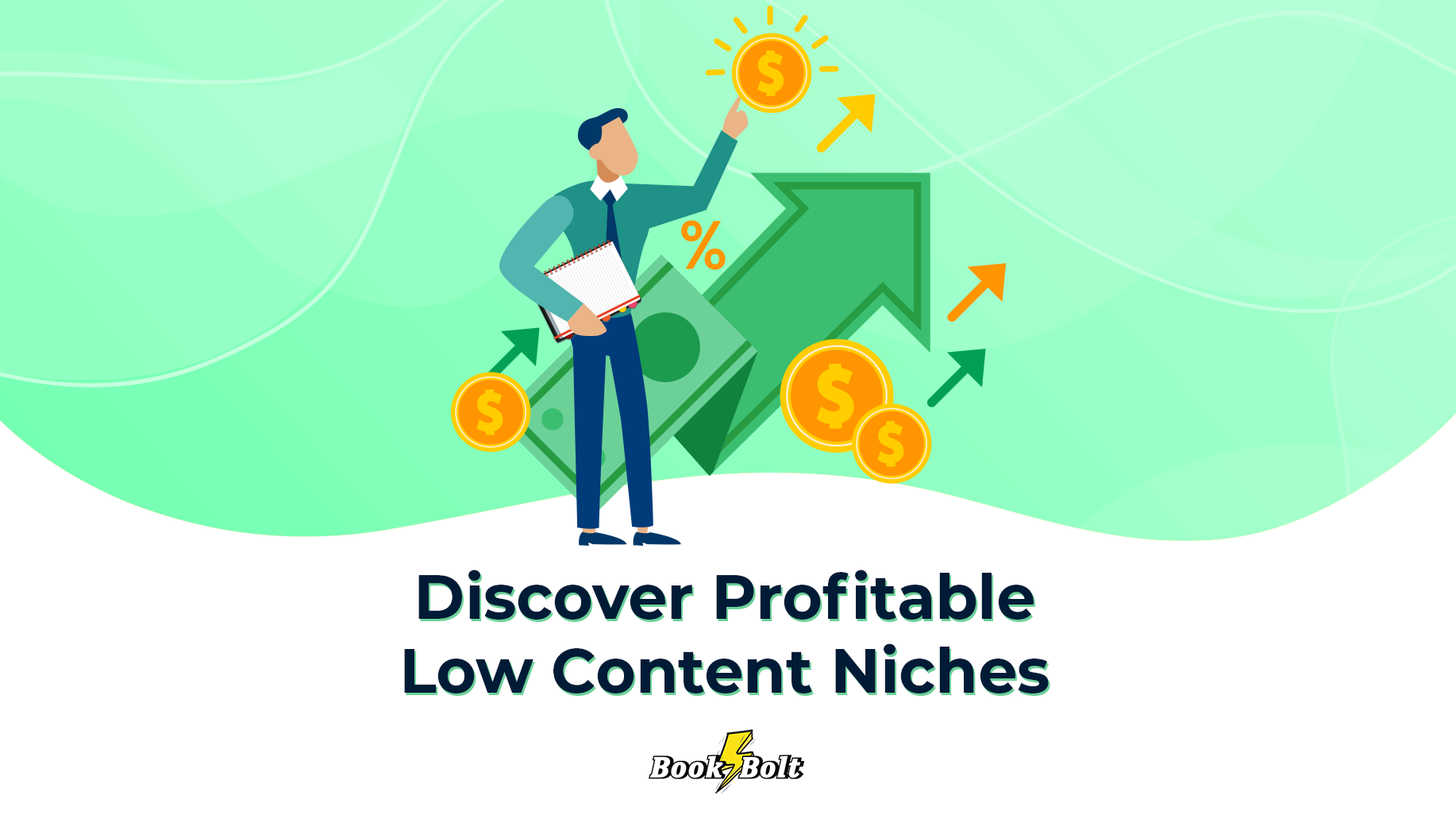 Bookbird
Bookbird is another source of getting amazing free low content book interiors. What's unique about this free tool is that you also get the source files of their templates. That means you can customize these low content book interiors to your own liking. You can open them in Adobe Photoshop/ Illustrator, Affinity Designer/Photo, PowerPoint, and more.
Interior Builder
Interior Builder is a paid subscription but you can use the free trial for three days. Within the app, you can specify interior settings such as size, bleed, and elements (e.g. page numbers). For each template you choose, you can customize the text, margins, date format, and more.
With the free trial, it comes with ten (10) free templates:
Blank
Lined
Quad
Dot Grid
Weekly Planner
Daily Planner
Monthly Planner
Year One Page View
Music
Legal Notice
What I really like about Interior Builder is their planner templates which I haven't found in other free platforms. For example, by using their daily planner template, you can generate a daily planner with the dates you selected. You can go even beyond the current year; you can go as far as the year 2027 and beyond. That's one way of customization and personalization that can truly add value to your low content planners using a free tool.
Lulu
Another source for free low content book interiors is Lulu, a self-publishing platform very similar to Amazon KDP.
They provide valuable guides that you can download as PDF.
Canva
Canva is another free source to get free low content book interiors especially if you are into the niches related to kids, teachers, and homeschooling. If you go to their Education templates, you can find a deep resource of worksheets, lesson planners, and coloring pages that you can use as interior pages for your low content books.
WARNING: Amazon KDP has very strict rules when it comes to copyright and trademark infringement. You cannot use images and elements that are under the Canva Pro subscription unfortunately.
If you want to create and edit your own interiors, then Canva is the way to go. Canva is the go-to design platform that is an alternative to software such as Adobe Photoshop and InDesign to create KDP interiors. It is much cheaper than the pricey Adobe suite and much easier and simpler to learn and use. Using Canva, you can create lined journals, planners, and just anything.
Paid low content book interiors
If you are willing to pay a few bucks to get "less-free" KDP interior templates, there are more options for you. Here I listed the most popular and which KDP creators/fans rave more about.
Creative Fabrica
CreativeFabrica is a rising star in the graphic design realm and is a source of low-priced, high-quality, amazing fonts, illustrations, and templates. If you type 'KDP' at their search bar, you will automatically get a list of suggested KDP templates you can choose from.
They have free KDP interior templates. And they have paid ones too that can be priced as low as $1.99. However, since you are going to use this template for your KDP business, you need a license that is not really expensive. It could add a dollar or so to the original price.
Their license terms are simple and quite similar to Creative Market, another graphic design store that has been around for a while now. With CreativeFabrica, you can enjoy the full license benefits but with one specific limitation: you must not share the design in such a way that others can access or retrieve the original source file. Read their license terms here.
You can try subscribing to Creative Fabrica for just $1 for the first month. By subscribing, you get access to ALL their assets! Just click the image below:
Tangent Templates
Tangent Templates incur a one-time fee of $59. That means they are not subscription-based and for that fee, you get all their products and service with monthly updates. It comes with great support and they have an active Facebook group. Based on their website, you can get so many valuable features from their app and they are highly recommended within the KPD circle of creators.
Final thoughts: Add unique value to your free low content book interiors
When getting free KDP low content book interiors, chances are there are others who have used these free templates as well. These templates are available for download for everyone after all.
Make sure to add a unique value to these free premade. This could be adding a first page of ' This notebook belongs to:' or it could be adding a monthly calendar as a prelude to each start of a new month in your daily planner. If you could get the source file of the template, then the sky is the limit.
All the best in your KDP low content book business!