How to start a mom blog and make money in 2022? It's 2022 and the online world is dominated by social media and Youtube. Is it still relevant to start a blog in 2022 especially with the pandemic?
To cut to the chase, yes it is still relevant. And just like anything in life, making money with your blog or online business takes hard work.
Hello there! I am Cathy, a stay-at-home mom who enjoys writing. I used to work as a technical writer in IT companies before I became a full-time mom. I have been writing since I was a little girl doodling notes at the back of my notebook pages. Then in college, I became the editor-in-chief in our schoolpaper which became a very fun and massive scale of a doodle world for me.
I have always enjoyed writing. So when the blogging world came to existence, it was just another breathe of fresh air for me.
Over the years, I managed to make money with my blogs. But I will be honest with you, the first dollar I made in blogging was the hardest dollar I ever made in my entire life.
In this post, I will share to you how to start a mom blog and make money in 2022.
Where is blogging in 2022?
According to OrbitMedia's 2021 Blogging Statistics, "Blogging still works, but driving big results is a challenge."
Around ten years ago or so, blogging can simply be defined as a web page of images and text online. In comparison, you can say it is like an online journal that can be published and accessed online. Forward to today, it is also used by businesses to promote products and establish online presence. Thus is it is content marketing.
In the image above, you can find that social media and SEO are driving results for bloggers. What does it mean for us ordinary bloggers? It means that aside from SEO efforts, you must establish presence in social media as well. Depending on your niche or audience, you can go to Instagram, Facebook, Pinterest, TIktok, Twitter, Youtube. Phew! That's a long list and there's more to that I'm sure. I sure do miss the times when blogging was just about writing.
Having said all that, we can say that yes blogging is here to stay because written words will always have its power.
On another note, to get better results in blogging, it is still always important to research your keywords. That is one of the strategies of search engine optimisation (SEO).
How to start a mom blog and make money online
As moms, our free time can be measured by how long the baby naps. So this post, I will recommend only the products that worked for me and has great reputations around the blogging industry. Let's not waste time and money!
First, get a domain and hosting
What is a domain and hosting? Think of them as this way:
Domain = home address e.g. Mombrainwriting.com
Hosting= landlord = service that hosts your blog
Where can I get a domain?
In this blogpost, I'd recommend only the best products to cut the chase and not to waste your time. Having said that, you can get your domain from Domain.com or NameCheap.com
To get a domain, go to Domain.com and in the page that appears, type the name you want and see if it's available. If available, you can go on with purchase.
As for the hosting, I recommend a very reliable hosting plan. And that is Siteground. It can be a bit pricey, but try to get the promotion discount when you sign up.
SiteGround get the best recommendation in terms of site speed, uptime rate, and customer service.
To get a hosting, follow these steps:
Go to Siteground. On the website, choose a hosting plan. Get the StartUp plan if you want to manage just one blog at this point.
2. Select the I already have a domain radio button, and in the text field, type your domain name. Then click Proceed.
3. In the next page, fill out your information in the form that appears. Proceed with your payment. After which, you will receive an email with the following:
your account login details
invoice
instructions to install WordPress
Install WordPress
Now, what is WordPress?
It is a web content management system where you can manage your blog.
If a domain is your home address and hosting your landlord, then WordPress should be the house building service who has already done the piping, wiring, gas, cables, and other lines for you. That means no coding, simple graphical user interface, drag-and-drop, and all.
In Siteground , you have the following options to install WordPress:
Email instructions you receive after purchase
Click the WordPress installer button easily from your SiteGround control panel. is easy to perform
You can also ask customer service to do it for you

Choose a theme design
Time to design your blog!
The best thing about WordPress is that it is open source. Developers, both professional and newbies, or just anyone with the right skills can create themes for WordPress. That means you can get well-designed, search engine optimized, and quality themes for free!
You can search through a vast selection of free themes at WordPress.org OR you can also try premium themes that come with a fee.
Premium themes have more features suitable for professional bloggers or those newbie ones who are serious in building successful blogs. The best places to buy great themes are as follows:
Powered by Creative Market
Create pages
Create the most essential pages for your blog:
About – Provide a short, brief, and concise content on who you are, what the blog is about, and how people can engage with you. TIP: Make this page rich in high quality content with a focus on your keywords e.g. what your blog is about.
Contact – Provide a contact form where readers can easily send you a message or simply say Hi!
Privacy Policy – If you plan to monetize your blog, most advertisement programs require every blog to provide a Privacy Policy to inform blog readers how their information, browsing activities, and other user data are being used by the site. You can generate your own Privacy Policy here.
Write engaging and valuable content
Whether you are writing for a large or small audience, your content should help your readers solve a problem, answer a question, or help your readers in a big meaningful way.
With text, you have the how-to articles, list-type contents, and the storytelling ones.
With images, it comes in a variety of forms such as infographics, memes, and featured images.
Create an editorial calendar
What is an editorial calendar? It is simply a schedule of your posts. Rather than writing only when you feel it, create an editorial calendar and stick to your schedule. This helps you stay organized and focus.
You can use MS Excel or Google Sheets for your editorial calendar.
Sample editorial calendar is shown below:
Check grammar and spelling
Grammarly is an online tool that automatically proofreads your article while writing. You can install the Grammarly app on your Google Chrome browser and it will notify you of whatever that needs correction. It's been such a great help that's why I highly recommend Grammarly! Try it for free, click here: Instant Spelling And Grammar Checker
Bonus tips: Growing and monetizing your blog
There are many things that you can do to make your blog a business. And it is highly recommended to do them at the beginning of your blogging journey.
Learn about SEO
Search Engine Optimization (SEO), in its simplest form, is a set of rudiments that make your blog perform well in search engines such as Google or Bing.
Why the need to perform well in search engines?
The most prevalent need is this: Search engines will help people find your blog.
If you want to learn SEO in-depth, I highly recommend MOZ's articles and tutorials about SEO. Or if you are SEO-lazy like me (oops!), simply install the Yoast SEO plugin, which brings me to my next pointer.
Install useful plugins
Plugins are applications that can be installed in your WordPress blog. They serve a specific purpose and most of them are free. These are by far the best plugins that have truly helped my blog function efficiently.
Yoast SEO
This plugin takes off the heavy burden of doing SEO for your blog. While you are writing your posts, the plugin at the same time analyzes its SEO standing based on the keywords you provided. It also comes with a Readability analysis which informs you whether your post is easy to read or not.
An example of SEO analysis by Yoast SEO plugin found at the end of your post's editor:
JetPack
An ultimate plugin for bloggers. Jetpack comes with security features, SEO tools, and more.
Register your blog in social media channels
Whether you plan to promote your blog on social media or not, it is best to register your blog. This avoids someone else owning your blog name in social media AND it is also good for getting traffic to your blog.
Facebook
Pinterest
Instagram
Twitter
Reddit
Bloglovin
Quora
There is a simple way to automate your social media posts. And this is through the TailWind app. You can schedule your posts for Facebook, Pinterest, and Instagram!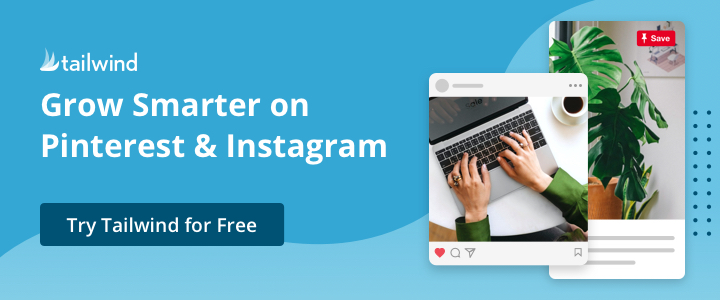 Learn about affiliate marketing
If you plan to monetize your blog, it is worth the effort to learn about affiliate marketing at the earliest part of your blogging journey.
There are also other monetization schemes such as display advertising, brand sponsorships, and so on. For newbies and mid-level bloggers, affiliate marketing is worth learning about.
Popular affiliate programs are as follows:
Structure your permalinks
Make sure to set your URL structure as simple as possible such as the following:
DO! www.yourblog.com/hello-world
DO NOT

www.yourblog.com/2017/03/01/category/pages/hello-world
The reason is first, the URL accessories don't do much for SEO. Second, it doesn't do much for your readers as well. And if that doesn't convince you yet, check out other professional blogs what their URL structures look like.
Doing this at the earliest stage of your blogventures will save you a lot of time, energy, headaches, and fixing URLs later on.
You can set the URL structure in your WordPress admin. Go to Settings > Permalinks.
Final thoughts
All the best in your journey! Just like a real business in the offline world, building an online business takes time and hardwork.
You can do this moms! I hope this post has helped you in learning how to start a mom blog and make money online.