What are your favorite Amazon KDP tools and resources? Here are 10 FREE amazing tools to self-publish your low content books on Amazon.
What is Amazon KDP?
Amazon Kindle Direct Publishing (KDP) is a self-publishing platform of Amazon where you can publish and sell your own hardcovers, soft paperbacks, ebooks. It is free to register in the KDP website and you can upload as many titles as you want.
When you make sales, Amazon cuts off 40% off from your profit. Amazon accumulates your sales in a month and then pays you at the end of the next two months.
KDP Profit Calculator
( Sale Price - Printing Cost ) X 60 % = YOUR PROFIT

Payment scheme:
January Sales : Payment comes on the 29th of March
February Sales : Payment comes on the 29th of April
and so on
Learn more about KDP in these posts:
Top 10 Favorite tools and resources to use in Amazon KDP online businesses
Here are my favourite tools and resources that I use for my self-publishing endeavours. I've categorised them according to their use or function in my tasks:
Keyword/ Niche or Product Research
Use these tools to search for profitable niches , discover keywords that customers are actually typing into the Amazon search bar, and brainstorming what type of low content books you can offer.
Note: A niche can simply be defined as a specific segment of a market, or a particular trend, or a group of people.
Self-Publishing Titan
Self-Publishing Titan is a Google Chrome extension. Once you've installed it as an app in your Google Chrome web browser, it does it own work whenever you search keywords in the Amazon website.
Features include:
Keyword Niche Score: Gives you an idea if a particular niche is profitable, competitive, or nadah
Overview "Health" of that particular niche or keyword that you entered: Gives you mode information about a niche/keyword such as total number of results for that particular keyword, Average Best Seller Rank (BSR) of the titles on that niche, and number of reviews.
Data Preview of each title: Gives you information like Best Seller Rank (BSR), ISBN, and Seller data of each title in the search results. This is very useful if you don't want to navigate on the product detail page of each product one by one.
Another feature about Self-Publishing Titan is their ability to download all their keyword suggestions in CSV format.
When you type certain keywords in the Amazon search bar, a list of suggested keywords also appear that can help you understand keywords related to yours. This is very helpful to get a rough idea on what other users are typing in that search bar. With Self-Publishing Titan, that particular Amazon feature is taken to another level.
What you can do with Self-Publishing Titan's Suggested Keyword List?
Download the list of suggested keywords in CSV format
Get more keyword ideas
Get Before Keywords suggestions. These are basically keywords added by Amazon/ Self-Publishing Titan before your own keywords.
Google Keyword Planner and Google Trend
In terms of Keyword research, the old guy still works. Yes, Google is still one of the top tools out there when it comes to understanding keyword research and trends.
Use Google Keyword Planner to understand search volume and related keywords. Then, use Google Trend to understand the particular popularity of keyword(s) over a period of time.
NOTE: With Google Keyword Planner, you don't need to have active ad campaigns.
Simply log on to ads.google.com using your Google account.
Then from the main menu, hover over Tools and Settings.
From the big menu that appears, select Keyword Planner. See screenshot above.
A new window appears. Select Discover New Keywords. This is the default option.
Then type your keywords.
Click Get Results. Based on the keyword you entered, a list of related keywords appear .
You can download this list of keyword by clicking the blue button at the top right corner of the screen.
---
BookBolt
With BookBolt.io, you can start with a 3-day trial to access and test all their features yourself. BookBolt is subscription-based platform that comes with powerful features such as:
Interior Wizard
Keyword Research
Product Search
KDP Category Finder ( free by default)
By default, their website provides a free interior template wizard. Even without giving your email or the need to register, you can use this free tool of theirs.
Get 20% off BookBolt. Use my coupon shown below:
 mombrain20
NOTE: It is case-sensitive.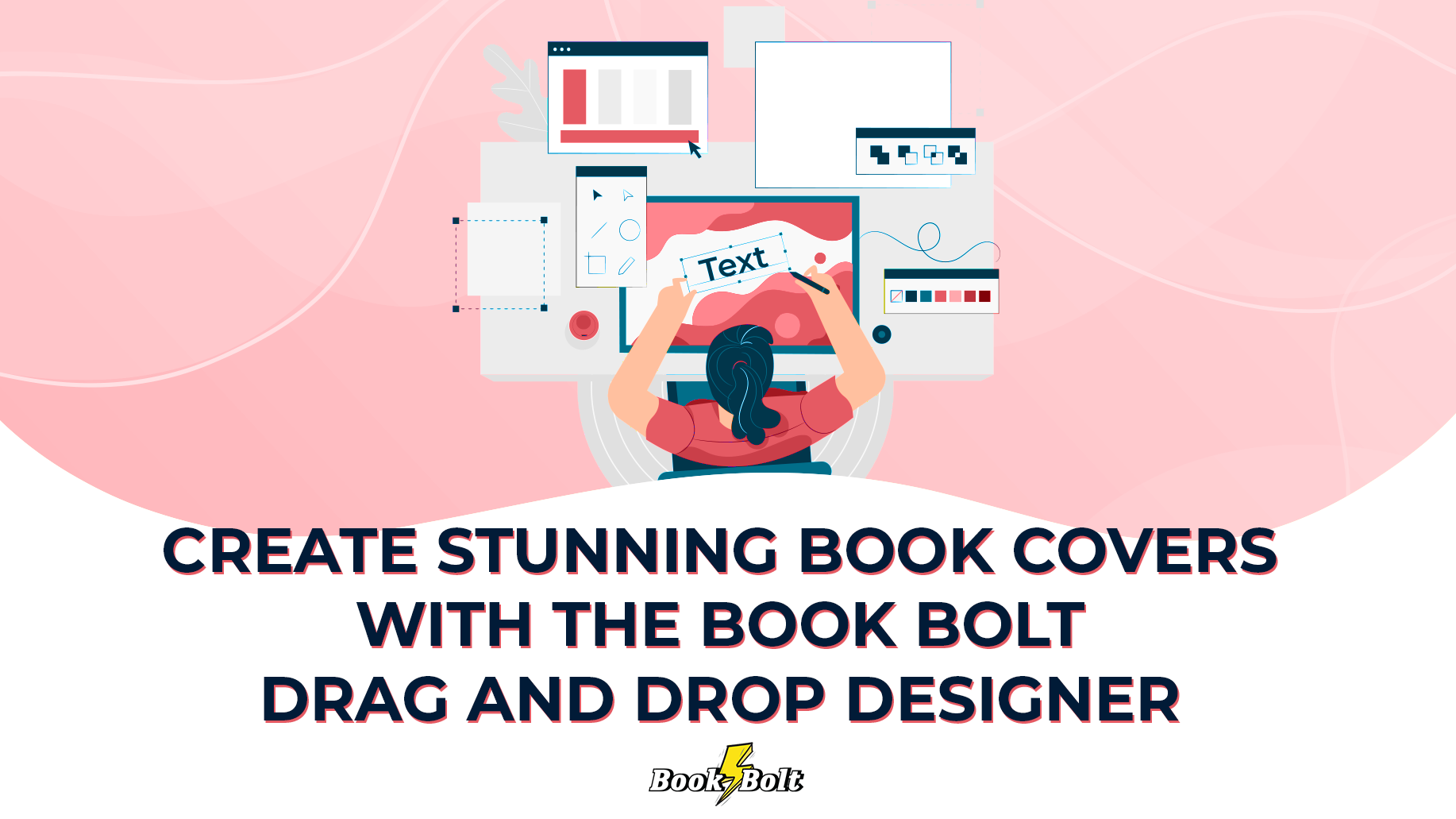 Content Creation
Use these tools to design book covers and design interiors for your low content books.
Canva
Canva is very popular and needs no further introduction. Having tons of templates, design elements, and graphic design functionalities, Canva can replace your need for an Adobe Photoshop.
With Canva, you can:
Design book covers
Create interiors for your low content books
Design marketing materials such as Instagram posts, Amazon's A+ content marketing, and more.
WARNING: Amazon KDP has very strict rules when it comes to copyright and trademark infringement. You cannot use images and elements that are under the Canva Pro subscription unfortunately.
Bookow.com
Creating a cover for your low content book requires accurate measurements and precise placements of different elements. You can create your own by referring to the Amzon KDP's Help page or you can simply go to Bookow.com and have a template generated for you.
You simply enter the following:
Length
Width
Number of pages
Paper material: Cream or white
Your email address
Options for the format: PNG, PDF, and IDML (for Adobe InDesign)
You can download the cover template for free or you can also make a donation (which is totally voluntary). But with the unparalleled convenience this platform brings, the donation is much deserved.
Creative Fabrica
Creative Fabrica offers free fonts and graphics from time to time. Browsing through their galleries, you can also find products that are totally free by default.
This is one of my favorite source of graphic elements. You can buy products individually or you can subscribe with a monthly fee.
With Creative Fabrica, you can get low content book interiors , illustrations, and so much more graphic elements.
Marketing
Use these tools to create promotional materials for your low content books.
Instagram
Depending on your marketing strategy, you may have preferences for social media marketing other than Instagram. But whatever platform you choose, having an online presence for your brand is essential. First because, your customers are online purchasers which make them more likely to be active on social media too. Second because, having a profile other than your Amazon author page increases your chances of online visibility and credibility.
Canva or TailWind
I'm making a double mention of Canva here because it really is a great website. They have a great source of templates for your Instagram posts. And again, it is free!
With their Canva Pro subscription, you can schedule your marketing posts in different social media platforms such as Pinterest, Instagram, Facebook, and more.
If you don't want to pay for a scheduling app, you can try TailWind. Originally a scheduling app, they have ventured on creating a design platform where you can design social media posts using their templates. And with just another single click, it can be reformatted into different sizes for Pinterest, Instagram, Facebook, and more. All these you can do for up to 20 posts, which is enough for a month worth of posts. If you have reached your quota of 20 posts, you can always post manually or choose TailWind's option of "Post Notification" instead of the auto scheduling function.
Create product mockups with Placeit.net. They are a paid subscription service but if you look closely, they do have a few freebies up on their sleeves.
Their finished products are one of the best out there when it comes to product mockups. And you can request new types of product mockups just by sending them an email. Aside from their quality digital products and services, their customer service is very friendly and reliable.
I do believe Canva too is starting to provide product mockups which is awesome! But it is still on the initial stages and Placeit.net so far is the leading runner in the product mockup realm.
Final thoughts
As a recap, I've categorized my favorite tools and resources based on their functionalities for me.
Keyword or Niche Research
Content Creation or Design
Marketing
I've enjoyed using these free tools because of what they offer for my KDP tasks. Having said that, I also enjoyed using the paid version of some of these tools and I have found them to be really worth it!
I am sure there are more great tools out there, so hit me on the comment section what you would like to recommend.